Unique Curved Edge Wooden Floor
It wasn't nature that created straight floorboards: it were the limitations of technology. With the help of digital scanning and our algorithm software we are able to produce bespoke wooden floors where we conserve the original organic shape of the tree and use virtually all wood from our trees. 
The result is beautiful natural flooring, efficient use of the wood of the tree and floors that are each unique in itself. Wemanufacturer totally bespoke wood flooring, every Bolefloor is unique, ever floorboard is unique. We are not using a repeating module.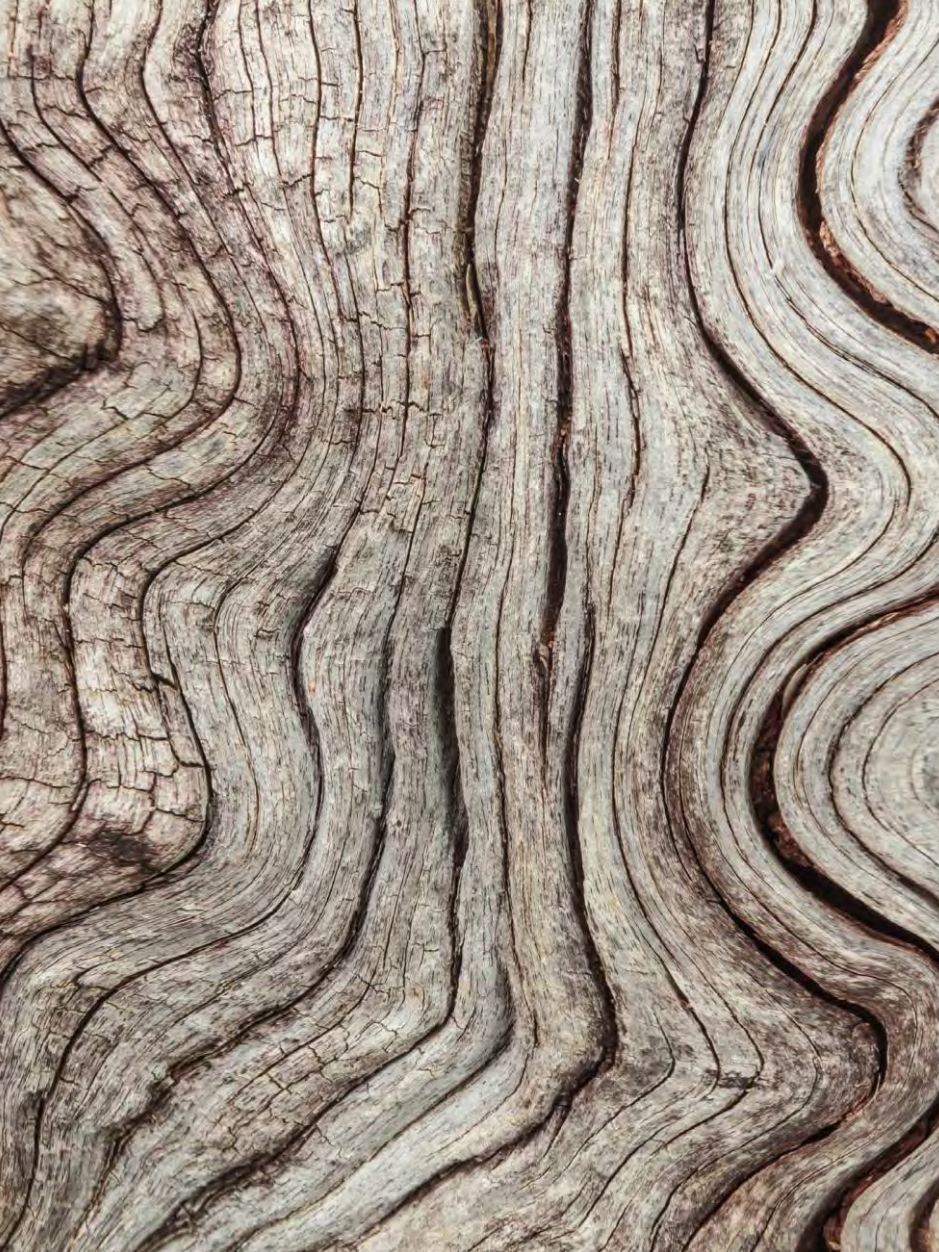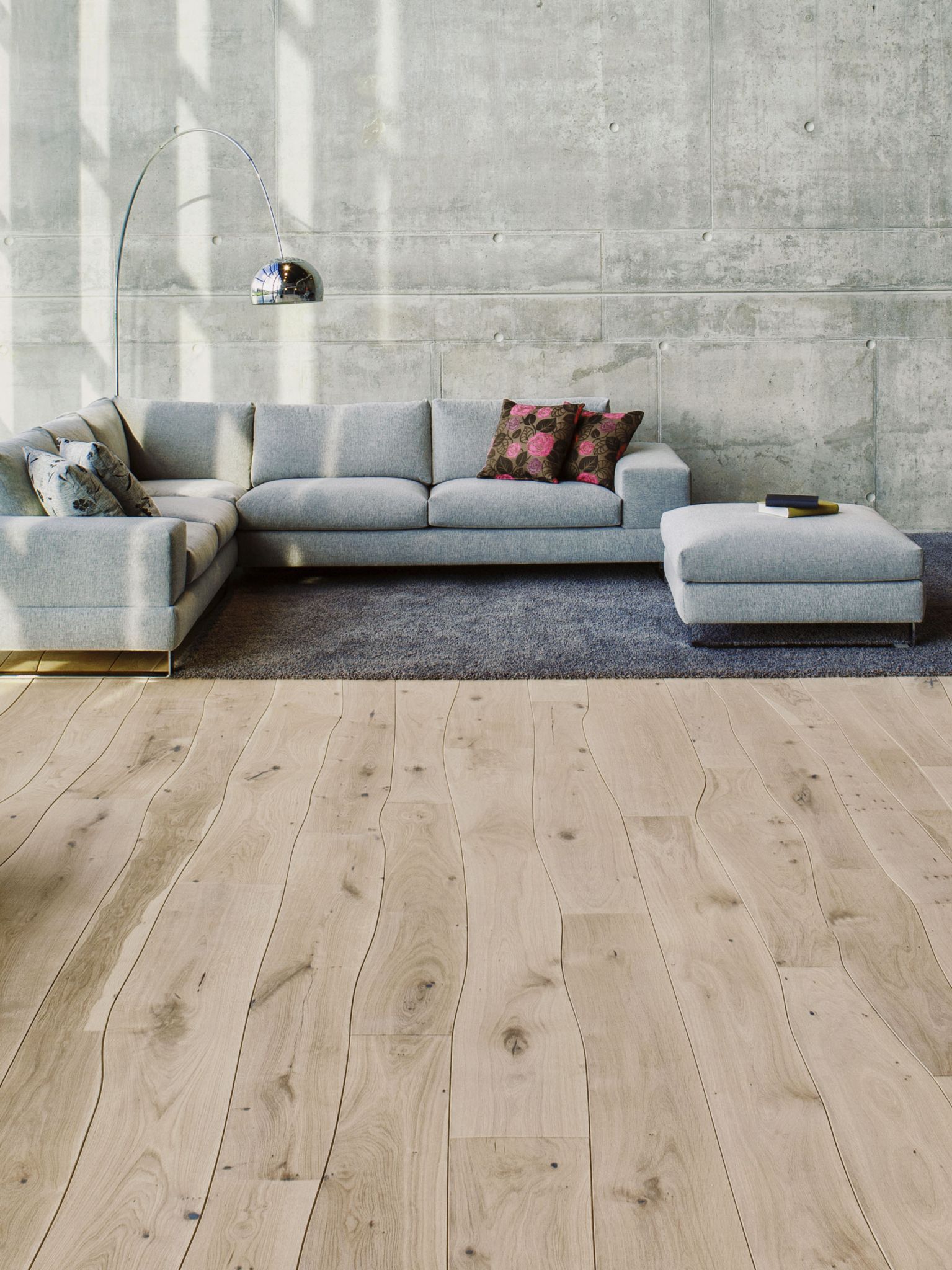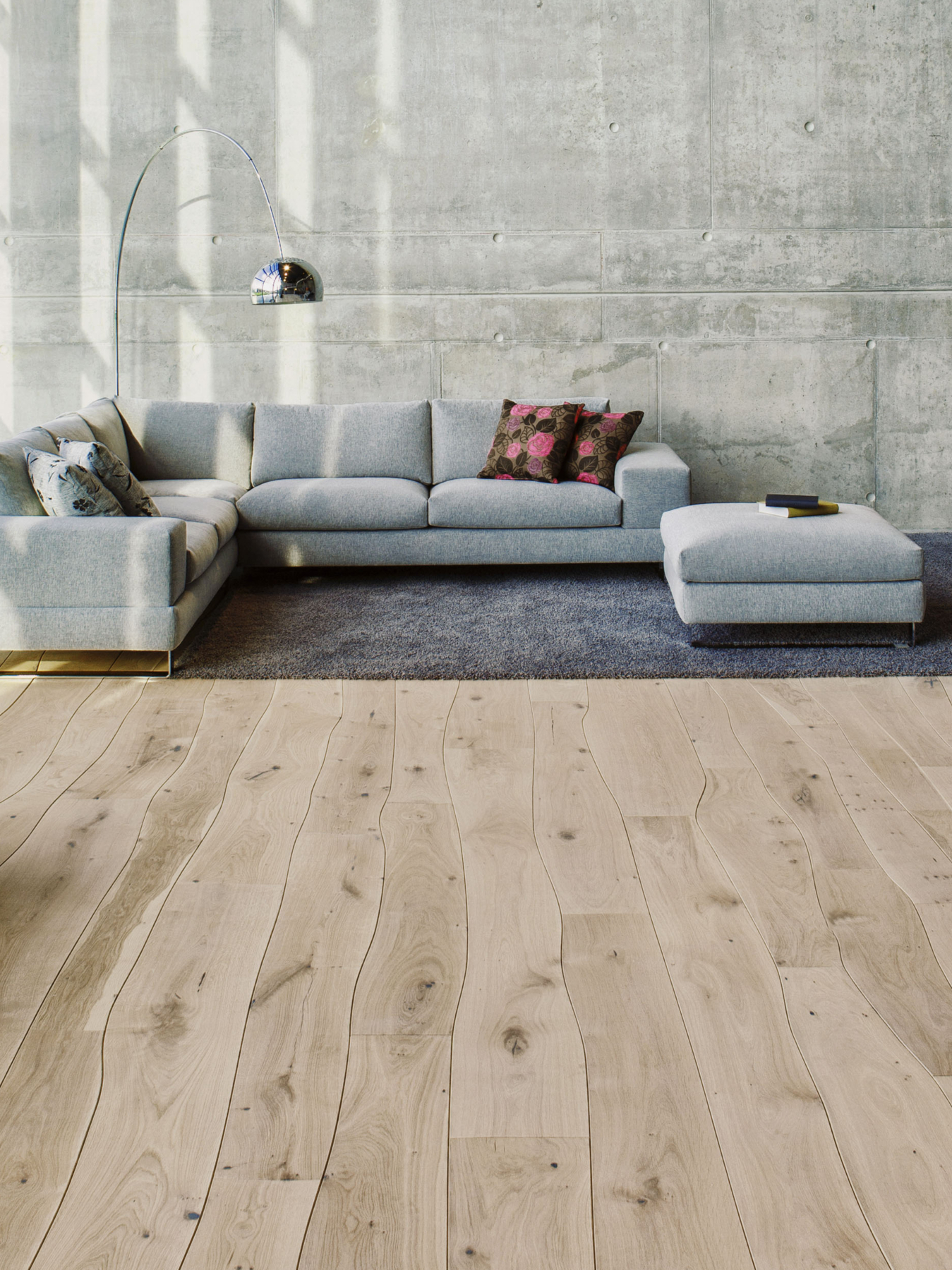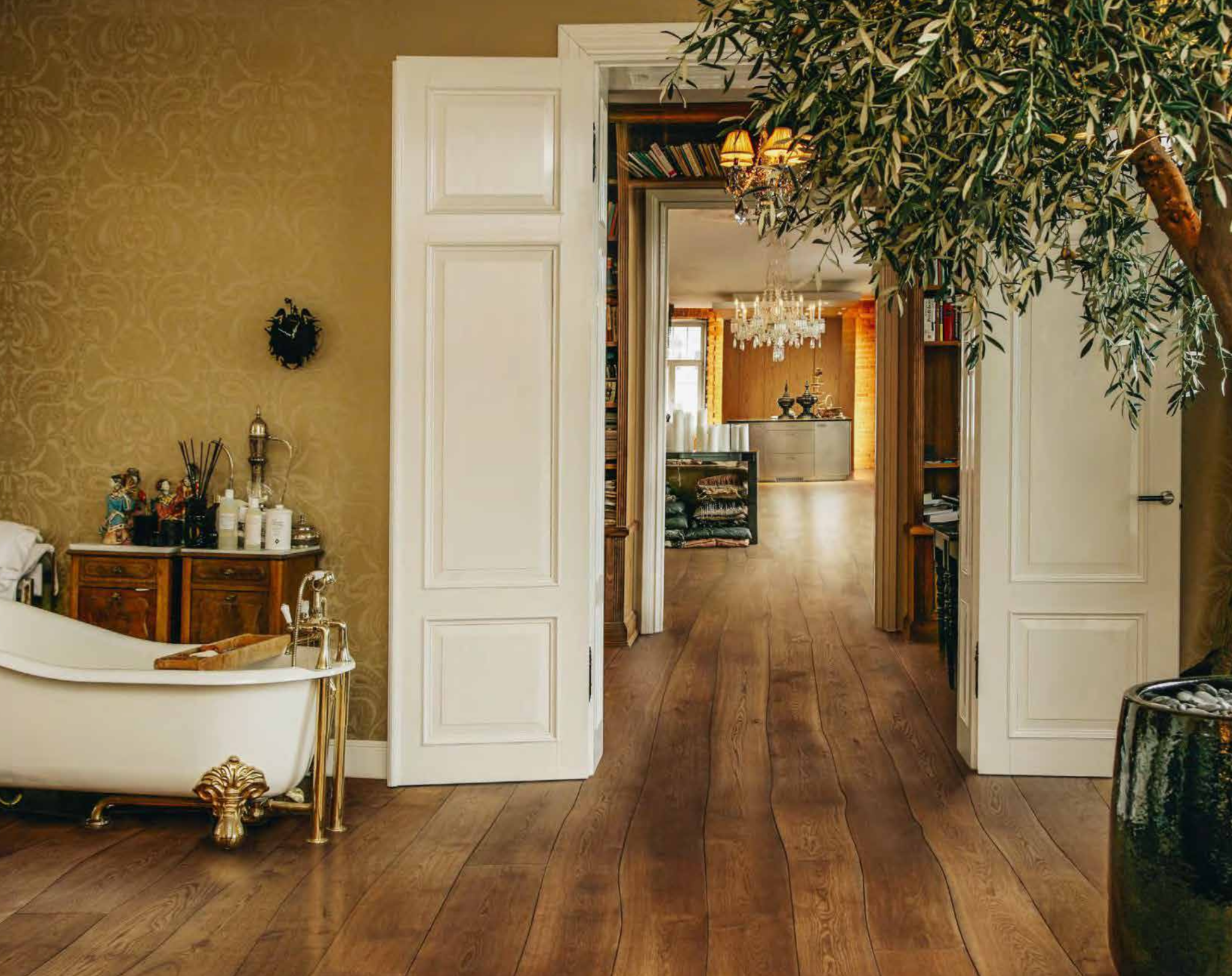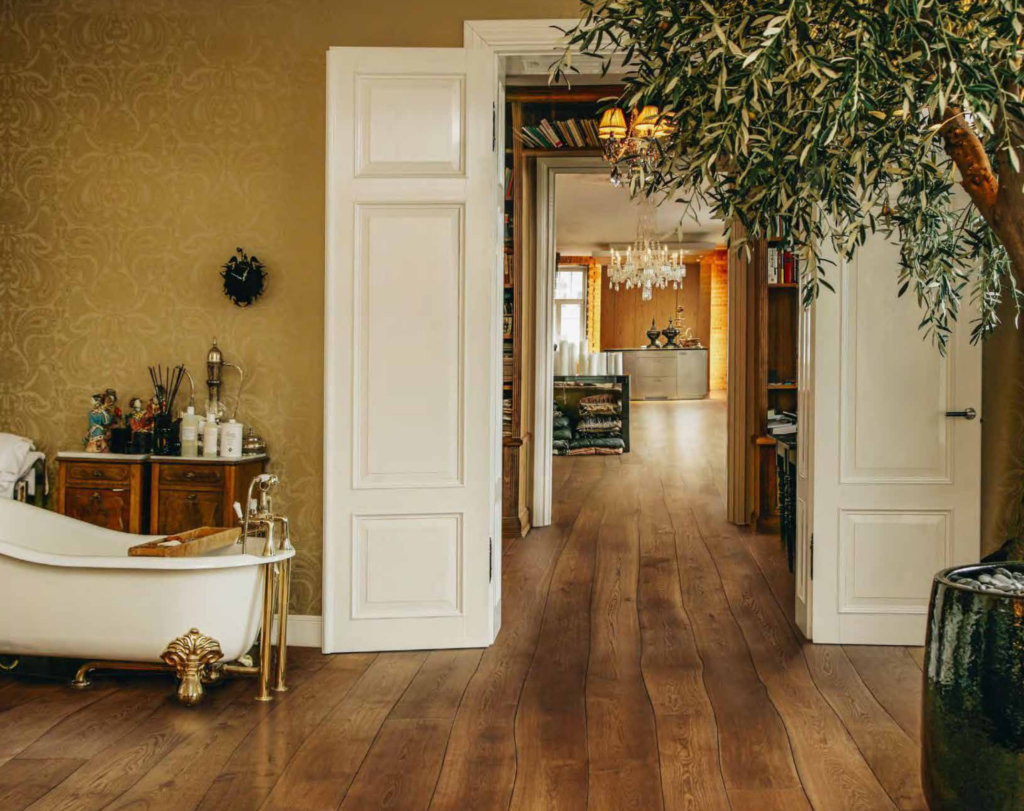 Benefits Of Curved Flooring
Every board is unique, no repeating modules, tailor-made for you space
Organic shape complements modern interior design
Maximum use of the tree with virtually no loss
High-quality floor closely connected to nature
Suitable for underfloor heating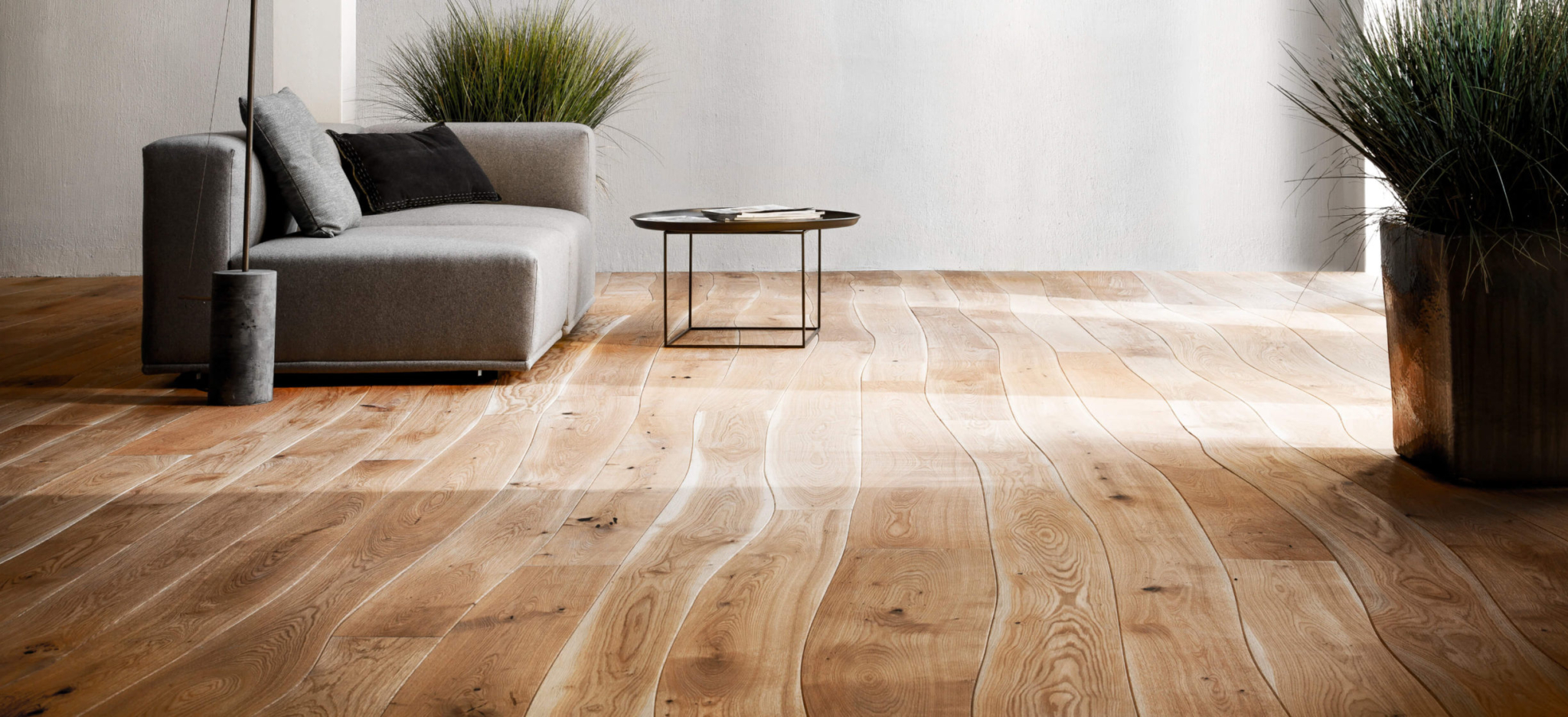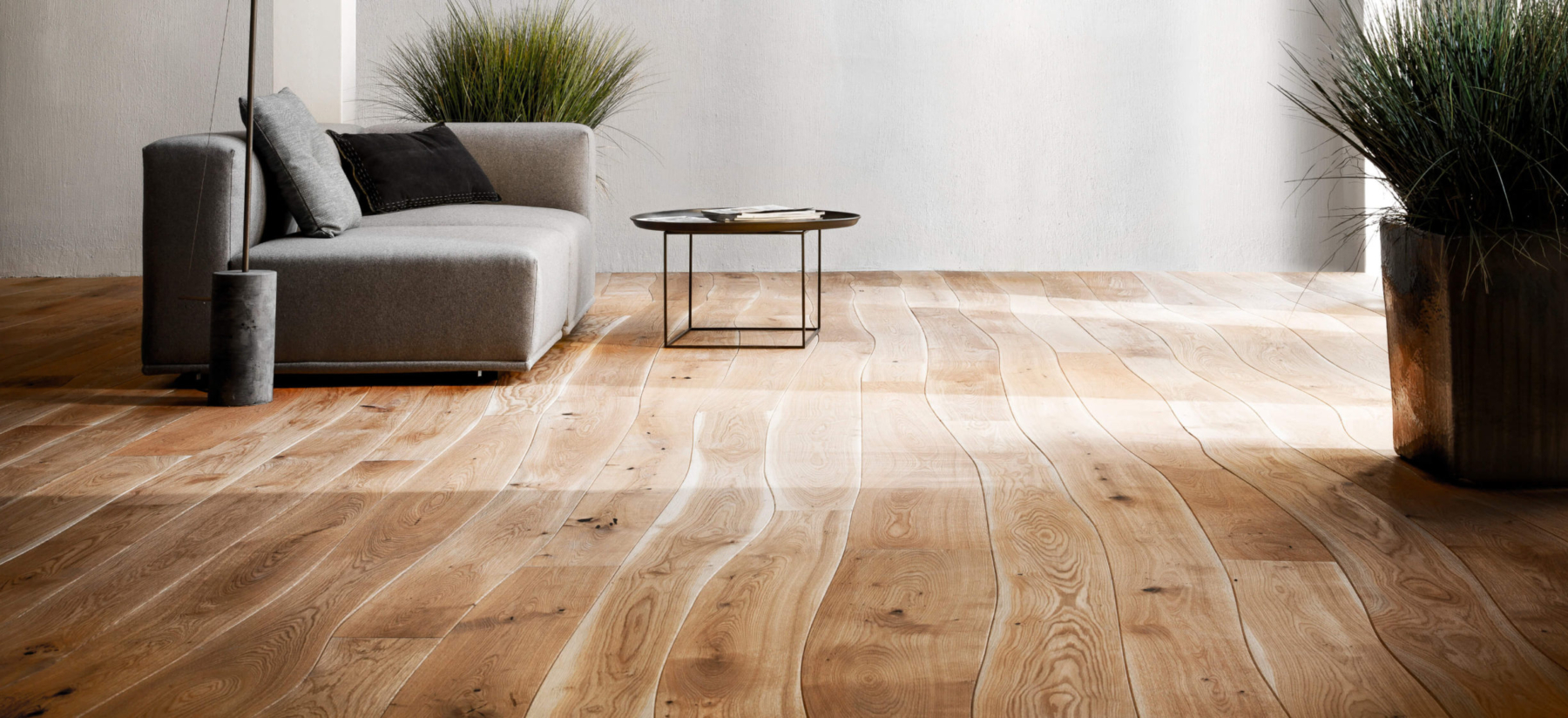 Quality grading
Rustic


Sapwood can be present, healthy knots, dark knots, cracks max 5mm wide and all filled with epoxy.
Nature


Sapwood can be present, healthy knots and dark knots max 15mm.
Select


No sapwood, no filled knots and healthy knots max 15mm.
Finishes
Our hardwax oil finishes are available in a variety of natural colors. Each finish offers not only a beautiful appearance but also reliable protection for your surfaces. The following colors are available, other finishes on request.

We highly recommend opting for a brushed floor finish. The brushing process involves carefully removing the softer wood from the boards, resulting in a remarkable depth and captivating 3D effect. Give your flooring a distinctive touch with our expert brushing technique.


Technical information
Regarding dimensions, it is always varying. Each plank is unique. This also means that it has no fixed length/width dimensions. Widths range from 12-40cm, lengths up to 3 meters
Our floors are 17.5mm thick, consisting of 5.5mm oak toplayer and 12mm exterior birch plywood.
With our unique approach, we customize the floor of your dreams. We start with the floor plan, upon which we create a drawing of your space. Through precise calculation of the required square meters, we ensure a perfect fit for your floor.
Let us transform your ideas into a stunning, tailor-made floor.
Who are we
bARC creates, manufactures and fits bespoke architectural flooring that are as distinctive and unique as the tree they originate from.
It is our passion to create floors that are beyond the ordinary. We are full of ideas and tools to develop your floor to make them as individual and unique as possible.
Our floors can be supplied fully fsc-certified and have a breeam-excellent rating.


GET IN TOUCH WITH BARCFLOORING